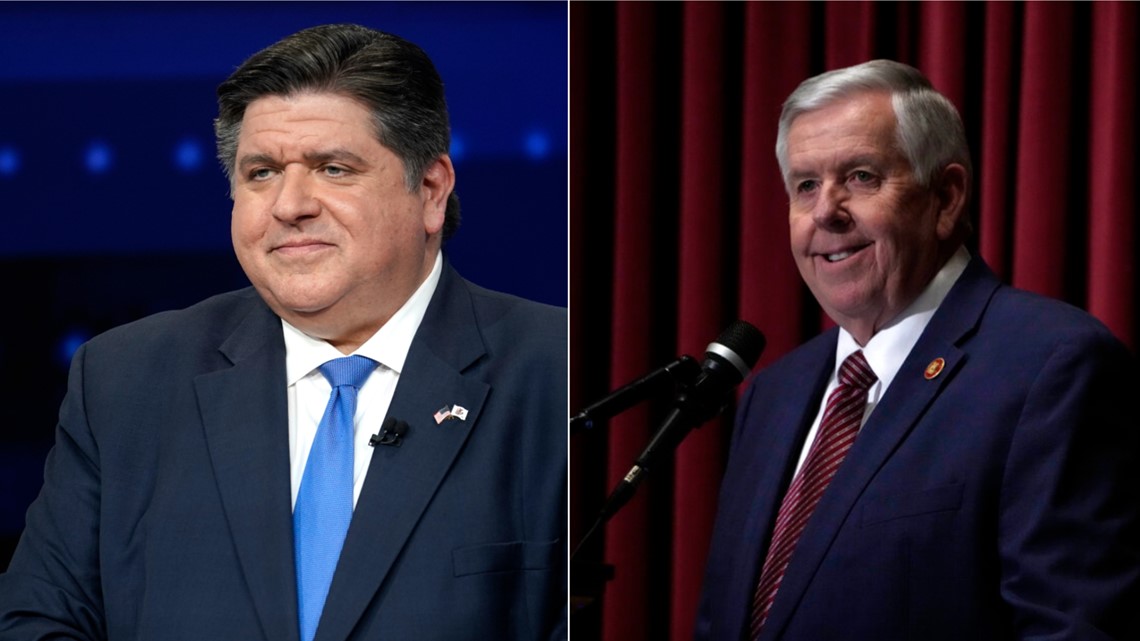 ST. LOUIS — If you've ever wanted to bring a concern to an elected official in Illinois or Missouri but didn't know how to go about reaching them, 5 On Your Side created this guide to help you share your opinions and experiences with local, state and national lawmakers.
Contacting your elected officials can help influence legislative action on the issues that matter most to you and your community.
For more political coverage from 5 On Your Side, click here.
Local elected officials
If you're looking to contact those who hold elected office in local government, the first step is visiting your city, county or school district's official website.
In the City of St. Louis, for example, stlouis-mo.gov provides phone numbers and emails for all of the city's departments, such as the health department or parking commission, and elected officials, such as Mayor Tishaura Jones, Sheriff Vernon Betts and Circuit Attorney Kim Gardner.
A schedule of public meetings can also be found on your local government's website. You can attend any public board or council meeting in person or via Zoom, when available, to provide public comment during the allocated time.
State legislators
Click here and enter your mailing address to find your Illinois legislators, including those who hold statewide offices or those who represent your district in the Illinois State Senate or House of Representatives.
To find your Missouri legislators, click here and enter your address.
By visiting each legislator's website, you can find their office address, phone number and email address for where you should reach out via letter, phone call or email with your concerns or praises. Be sure to mention where you live to confirm you are one of their constituents.
National lawmakers
To find your representatives in the U.S. House or Senate, enter your mailing address here.
By visiting each U.S. legislator's website, you can find their office locations and contact information for where you should reach out via letter, email or fax with your concerns or praises.
Some lawmakers have contact forms on their websites. U.S. Rep. Ann Wagner (R-Missouri)'s website, for example, has a form that asks you to verify you are a resident in her district before submitting.
Tips for effectively reaching out
The University of California, Berkeley, Library offered the following tips for effectively reaching out via mail or email to your elected officials:
While many social organizations offer letter templates that you simply sign and address to your legislator, being original and using your own words can make a bigger impact.
Keep your letter or email to one page and make no more than three main points. Your letter will most likely be read by an aid and summarized to the legislator, so short and to the point is best.
Identify yourself and what you are writing about in the first paragraph and mention the bill you're reaching out about by name or number.
Share a personal story about how the legislation will affect you or your community.
Share your relationship to the legislator. Tell them if you voted for them, worked on their campaign or donated money to them or their party.
Be respectful even if you did not vote for them. Taking a firm stance is fine, but using profanity or calling them names will probably get your letter sent to the trash.
Include your address in your signature to affirm the fact you're a constituent and possibly get a response back.
Address the legislator by their formal title (i.e. Dear Sen. Josh Hawley, Dear Mayor

 Dan Borgmeyer and Dear President Joe Biden).

Follow up to your initial letter or email and mention the fact you wrote them before they voted. If they didn't vote the way you wanted, consider expressing your disappointment. If they voted the way you wanted, consider thanking them.
To watch 5 On Your Side broadcasts or reports 24/7, 5 On Your Side is always streaming on 5+. Download for free on Roku or Amazon Fire TV.